Directions to Bonnie
---
Village of Bonnie
270 South Railroad Street
Bonnie, Illinois 62816




The village Hall of Bonnie is located in Jefferson County Illinois, just off of Illinois Route 37 South. Approximatly 7 miles South of Mount Vernon, 15 miles North of Benton.




For driving directions from your location to the Bonnie Village Hall click on the Route 37 picture above. Courtesy of Yahoo Maps online.
---
Map of Rend Lake and Bonnie, Click on the picture to enlarge. (700 x 1200)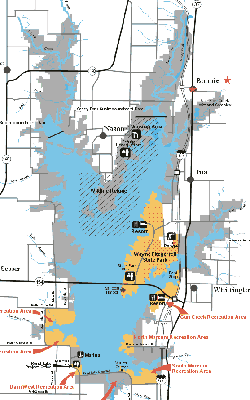 ---